Posted on | April 28, 2014 | Comments Off on I Want My Cheesy Horror Film
If you wait too long to watch the cheesy horror film you DVRed a year ago, UPC might alter their subscription packages, without asking or telling, and restrict access to the recorded content that's actually residing on the hard drive in your sitting room.
I didn't change the subscriptions, you did. Stupid UPC.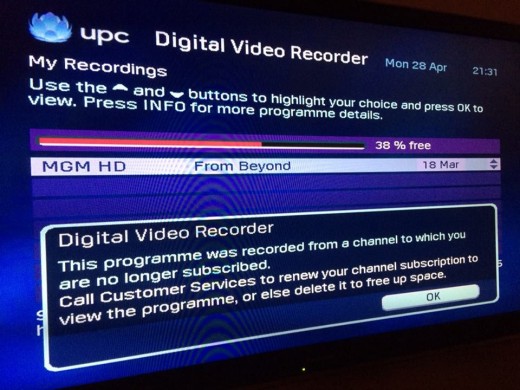 Comments