Posted on | June 3, 2012 | 2 Comments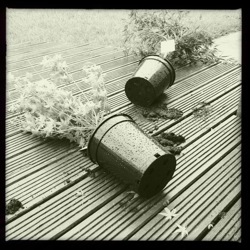 1. Wife buys various flora with plans to plant in gargen.
2. Wife leaves them in back yard until she gets around to it.
3. Plants keep blowing over and rolling around garden.
4. I repeatedly pick them up—scooping back up as much compost as I can—for four to six months.
5. Plants die. Go to step one.
Comments