Posted on | July 15, 2011 | Comments Off on Gerry's Big Day Out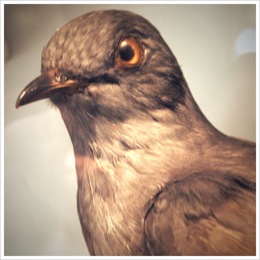 Oddly, the sun shone.
Blue and cloudless skies and the warmest day of the year for the day I planned to spend about five hours in the cinema.
Caught Malick's The Tree Of Life to see what all the fuss was about. And I count myself in the 'impressed' column. I feel the film worked on a number of levels, none of which I understood. I'm pretty sure I saw Sean Penn at one stage though so, you know… there's that.
As you'd probably expect if you've seen the trailers, The Tree Of Life is visually stunning. The imagery and cinematography are among the most beautiful I've ever seen and, even if you don't want to concentrate on metaphors of life and death and rebirth and denial and religion and twenty-seven other concepts, you can probably sit back and let the visuals blast over you as you bask in the glorious soundtrack. The comparisons to 2001 are a bit lazy but understandable (Malick probably owes the Hubble guys some cash for a bundle of images he's used). It's probably possible to accuse The Tree Of Life of being slightly self-indulgant but it's so beautiful and moving and confusing and affecting and memorable that it gets a pass on that. From me anyway.
Go see it.
In the cinema.
Later that day, after a fish supper and a couple of pints, it was back to the Irish Film Institute for a talk by Clive Barker. Yeah, the Hellraiser bloke. He was to chat for a bit and then we'd see a couple of his short films.
To be honest, I was a little unsure before this. I worried it could go the way of the horror geek and just become a dissection of some esoteric point of Weaveworld or something. I was very wrong. Barker was inspiring. He discussed, in a pleasantly self-deprecating manner, the two short films in question—Salome and The Forbidden—and talked about how he'd made them for no money with friends and borrowed equipment when he was at school. He talked about how the current state of technology should have completely revolutionised the idea of 'doing it yourself'—your mobile phone has better video capabilities than the equipment he used. For some reason though, we're not all making films.
It's odd, isn't it?
We got to see the shorts. Neither has dialogue and, he tells us, a South Bank show episode on Barker undertook to tidy them up and add music. Salome contained some strong images. The Forbidden contained an erect penis. I mention this because Barker did (it was his, apparently), inadvertently providing a penis-spoiler as we all spent the whole time waiting for it to appear.
Penis aside, Barker was great. Really got me thinking.
Incidentally, the photo accompanying this post was taken at the Natural History Museum. Stopped by for a visit before seeing Malick. Never tire of the place. This one is called Irked Thrush.
Comments