Posted on | June 2, 2010 | 9 Comments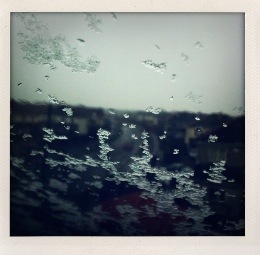 …To quote master songwriters, DJ Jazzy Jeff and the freshest of Fresh Princes.
I am desperately trying to get things back on an even keel again. Many events have conspired – in furtive, secret and conspiring ways – to prevent me doing much of the things that I like, and should be, doing.
I haven't managed to get much done of late. Well, not much that's creative anyway (is building walls creative?) and I've found myself getting that fidgety, antsy feeling that I get when this happens. Events continue to plot and machinate and take up my precious, precious time but I find myself railing against them. The summer, or what we have of a summer, is helping with this. It's easier not to flop in front of the TV when it's still daylight. It's easier to get up early when the sun peeks through the curtains.
I will get things back to normal. As some sort of made-up, supreme being is my witness, I will kick the piss out of scheming events.
First, a tea though.
And I think there's a Family Guy starting soon.
Comments