Posted on | November 13, 2009 | Comments Off on Mega(lithic)
Took to the hills again the other day.  A pleasant walk in North Wicklow around the Dublin border.  Two neighbouring hills – Seefin and Seefingin.  Each has a megalithic tomb on the top (or just off the summit if you want to be pedantic) and quite splendid they are too.
Seefin is the most impressive as it's the most intact.  Its passageway is more or less undamaged and you can see through its narrow aisle from its, rather splendid, doorway.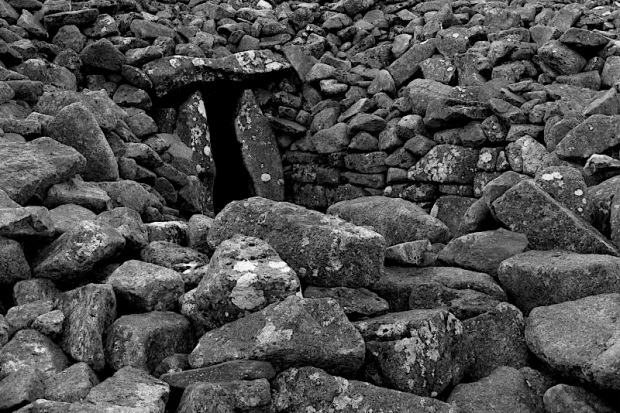 My brother, who accompanied me on the excursion, has researched this and tells me that the tomb was examined properly in 1932 or '33 but anything interesting had long-since been nicked.  Bloody Indiana Jones.
As is normal for Ireland, the day was grey and overcast.  We did escape rain, although the going was boggy in places.  Seefin's sibling, Seefingin was only another kilometer or two and also boasts a cairn.  The area around here is well stocked with neolithic tombs, stones, markers, barrows, and whatnot.  To prove it, here's the view from Seefingin to yet another hill with yet another cairn.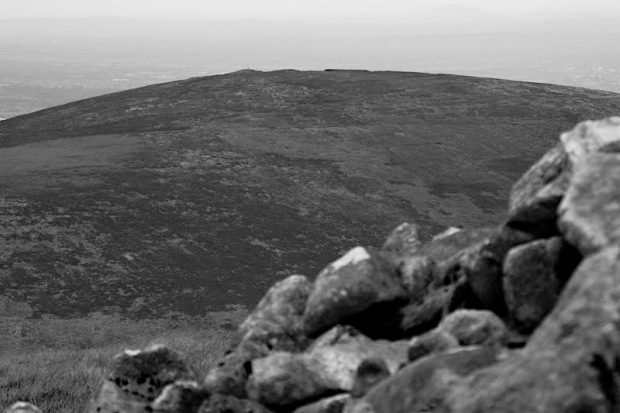 Tea and sandwiches in the forest on the way back before a trek through a very, very rough forest track and home to curry and beer.
Another successful day.  More photos here if you're sad enough to be interested.
Comments